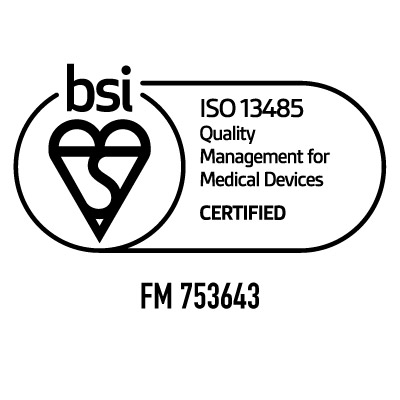 Salt Lake City, Utah, May 4, 2022.  Hoggan Scientific, LLC, a recognized leader in the design and manufacture of medical devices, announces that it has received ISO 13485:2016 certification for Medical Device Quality Management System (QMS).  VIEW CERTIFICATE
ISO 13485 is an internationally recognized quality standard that has stringent requirements for quality management systems for organizations in the medical device industry.   To be certified, medical device companies must demonstrate that their Quality Management System specific to the design, manufacture, and distribution of their medical devices, consistently meets regulatory and customer requirements, and ensure product safety and effectiveness.
Drazana Buckley, CEO of Hoggan Scientific, LLC says, "We are immensely proud of the hard work and team effort of our employees for successfully completing the rigorous process to receive ISO 13485:2016.  Receiving this certification is an important achievement.  It reflects the dedication Hoggan has with risk-based decision making throughout the company, and our commitment to safety and providing a high-quality product."
For over 30 years, Hoggan Scientific has been supporting the needs of its clients in the global medical and ergonomic communities with its evaluation and testing products.  The microFET medical line offers instruments and software to measure and assess strength and range of motion, providing objective, quantifiable data.
Hoggan Scientific products are used in hospitals, physical therapy clinics, sports and athletic facilities, universities, and automotive, manufacturing, aerospace, warehousing industries worldwide. For more information visit the website at https://hogganscientific.com, contact by phone at 800-678-7888/801-572-6500, or email at [email protected]. 
Leave a reply